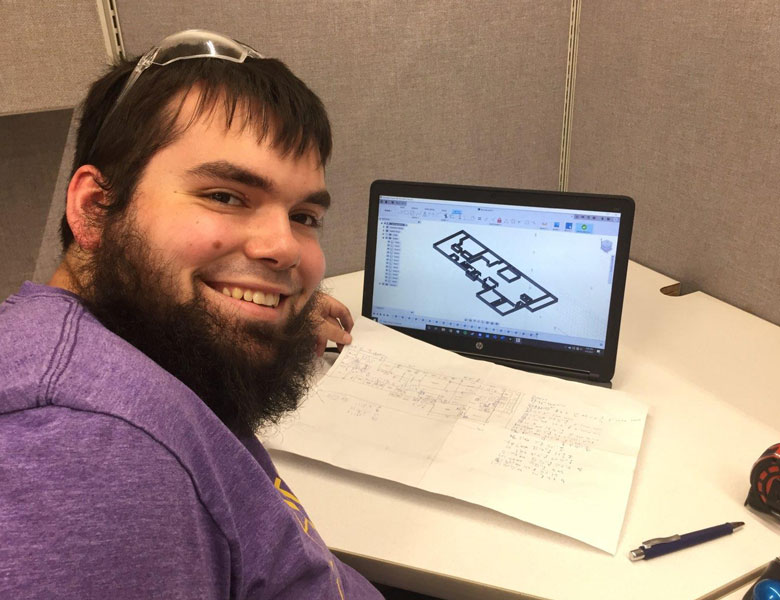 Research Associate 2021
August 23, 2021
Fast Turnaround on Glass & Ceramic Components
At GBC Advanced Materials, we specialize in the advanced ceramics and glass components used by the aerospace, energy, medical, and defense fields, as well as for a wide variety of cutting-edge instrumentation and consumer electronics.
In our field, quality and reliability are the entrance price to the market, and we strive to provide our customers with a level of service and unique capabilities that set us apart from the competition.
Fast turnaround is a critical need in electronic component sourcing. That's why GBC Advanced Materials is constantly refining our processes and facility workflow to create the shortest lead time for our customers.
In one recent advancement, we've repurposed one of our roller hearth kilns to run at a lower temperature. This gives us two primary kilns, with one running at 1650°C and the other at 1290°C.
This gives us the ability to feed part runs according to firing needs, rather than adjusting kiln temperature from job to job. As a consequence, we've reduced order lead time on some parts to as short as 2-4 weeks. On most orders, our production is often in the 4-6 week range, altogether giving GBC a 2-4 week advantage over our competitors.
GBC Advantages
In addition to some of the lowest lead times in the industry, GBC Advanced Materials offers exceptional capabilities in superior technical ceramics. Here's a brief look at some of our most exciting capabilities.
Advanced Ceramic Powders
At GBC we engineer our own proprietary powder formulas, giving us the highest level of control in meeting the specifications for your order.
Our powders are sold for ISO-pressing to other precision ceramics shops as well, for use in their mechanical pressing and cold isostatic pressing processes.
We also can provide billets of pressed and fired material to customers that want to green machine and fire for their ceramic needs.
Green Machining
GBC has pioneered our own internal methods of green machining, or shaping ceramics in their unfired state, before sintering. The advantages of green machining include economy of cost and improved turnaround time. Machining unfired ceramics results in reduced tool wear, elimination of the necessity for lubricants, and reduced cracking during sintering.
Extrusion
Our state-of-the-art vertical hydraulic piston extruder makes rods and tubes in a variety of sizes, shapes, and tolerances. Benefits of the extrusion process include low cost per part, high production volumes, and operational flexibility.
Our materials team has developed internal extrusion processes with single hole and multi-hole geometry for use in aerospace, medical, and electrical products.
For some of the fastest turnaround times in the industry, state-of-the art materials, and exceptional quality in precision ceramics, call GBC Advanced materials today at 724-537-7791, or visit our Contact Us page today.