GBC Advanced Materials
Mission Statement
Our goal is to deliver high-quality, cost-effective ceramic and glass products on schedule by employing and supporting a motivated, flexible, and focused team. We value the importance of our relationships and will continue to remain fair and true in our dealings with all employees, clients, vendors, and partners.
A Vision of Continually Developing Expertise
GBC Advanced Materials, LLC (formerly Morgan Advanced Materials) began operations in January, 2021. Our change in name and operations is designed to better serve both current and future customers.
Our staffing is the same, our expertise growing, our capabilities advancing to the cutting edge and beyond.
GBC is located in a 38,000 sq. ft. modern industrial building on an 11-acre parcel in Latrobe, PA, nearby to the high tech medical, industrial, and technical centers of Pittsburgh, Pennsylvania.
This facility has a long history of delivering State-of-the-Art Advanced Ceramic Materials/Services for Thermal, Electrical. Corrosion and Wear Management in the Medical, Electronics, Defense, Aerospace,Consumer, Industrial, and Semiconductor markets.
At GBC Advanced Materials, we are constantly innovating, investing in new technology, developing our team through advancing their expertise, professionalism, and quality control training. Call us today at 724-537-7791.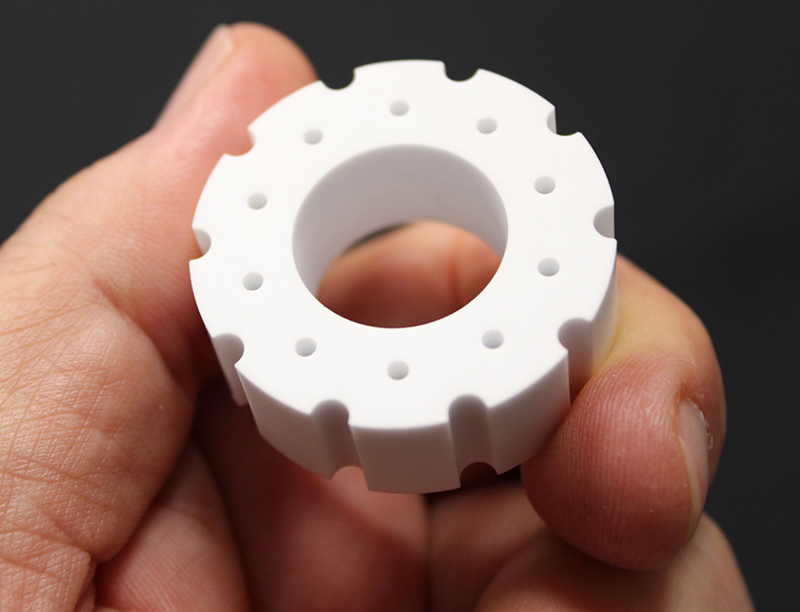 Quality
In order to achieve our Vision of excellence in the field of advanced ceramic and glass component manufacture, our Focus is the ongoing development of cutting-edge manufacturing processes by:
Continuing to be innovative.
Investing in new technology.
Continually developing the expertise, professionalism, and integrity of our people.
ISO 9001:2015.
Advanced Capabilities
Some of the new services we have added to the facility in 2021 include:
ISO-Static Pressing and Green Machining – to provide larger component capability than previously available at this facility.
Post-fired Precision CNC, and Conventional Grinding.
Surface finishing such as Lapping/Polishing and Honing - important for holding tighter tolerances and improved surface finish requirements.
Surface Treatments such as Metalizing, Plating and Component Assembly – currently available through our collaborative partnerships from approved vendors.

Why Choose GBC Advanced Material?
Low Tooling Cost: For short or prototype production runs, the tooling cost is low in comparison to other manufacturing methods.
Reduced Lead Times: Complex shapes can be economically made from prototype to production quantities with significantly reduced lead times versus other methods.
Lower Material and Machining Costs: Near net shape parts can be fabricated, greatly reducing material and machining costs.
Experience: Our team has 30+ years of experience in machining engineered ceramics and specialty materials.