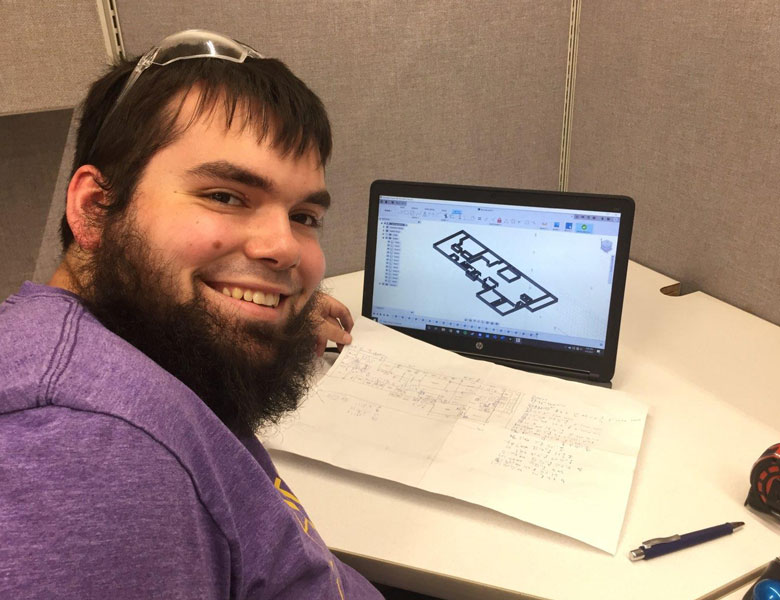 Research Associate 2021
August 23, 2021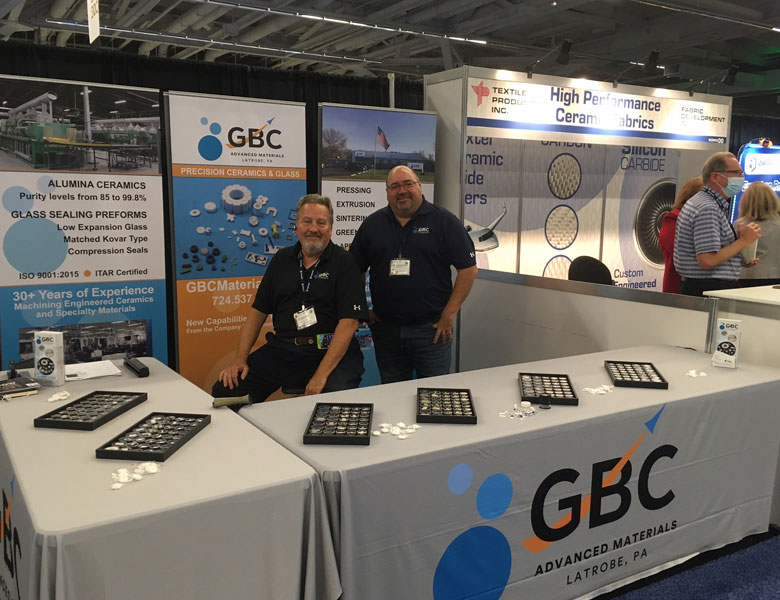 Thank You for Visiting GBC at the Ceramics Expo
September 15, 2021
Advanced Ceramics in the Aerospace Industry
High Technology Applications in a Global Market
GBC Advanced Materials provides advanced ceramic and glass components for the aerospace industry, including parts used in sensor components, electronic substrates, microcircuits, and more.
Technical ceramics have been used in commercial and military aircraft for years and were instrumental in the success of the space shuttle. Today, precision glass and ceramic components are increasingly relied upon to further the advances being made in aerospace, including government, military, and commercial projects.
The unique properties of ceramics have earned them a place in the most demanding environments. They present an excellent size-to-weight benefit, reliably handle the extreme vibrations of launch and flight operations, provide exceptional electrical insulation, and endure wide ranging temperature cycles with ease.
From wear and corrosion resistance to high chemical stability, ceramic components serve essential roles in almost all aspects of flight both in and above the atmosphere.
Ceramics in Flight Electronics
Since 1980, over 8,000 patents have been filed related to aerospace grade ceramics.
Modern aircraft are kept aloft as much by their cutting-edge electronics as by principles of aerodynamics. Sensors, antennas, circuit boards, semi-conductors, capacitors, resistors, and more are designed with heat resistant, noncorrosive, light weight ceramic parts. These increasingly miniature, precision components help achieve today's demanding performance objectives.
Not only does the field continue to grow, but GBC Advanced Materials is an experienced partner in delivering essential components to the aerospace industry.
Material Specialties at GBC Advanced Materials
Among our core competencies at GBC Advanced Materials are Alumina Ceramics and Glass Sealing Preforms.
Alumina Ceramics are available in purity levels from 85 to 99.8%. They are used in electronic, wear, mechanical, and thermal applications. Precise material batch control (from milling through spray drying) and powder sizing assures reproducibility from order to order and through the life of long production runs.
GBC's small, pressed alumina tubes and rings are ideal for use in instrumentation and electronic devices, especially sub-miniature electronic devices, many of which are used in the medical industry.
Glass Sealing Preforms are available from GBC Advanced Materials in a variety of compositions and thermal expansion ranges. Research and development is continuing to provide a wide range of expansion coefficients in low temperature sealing glasses.
GBC Advantages
The future of advanced ceramics in the aerospace industry is bright, and GBC Advanced Materials has an important role to play. We are chosen by clients in aerospace for our low tooling cost, reduced lead times, lower material and machining costs, but most especially for our 30+ years of experience in machining engineered ceramics and specialty materials.
For some of the fastest turnaround times in the industry, state-of-the art materials, and exceptional quality in precision ceramics, email GBC materials at Sales@GBCMaterials.com or visit our Contact Us page today.